PetMeetly

helps you find the best
Miniature Schnauzer dog or puppy for you.
Meet our Miniature Schnauzers
Decided to buy a Miniature Schnauzer?
Owning a Miniature Schnauzer is great, but it comes with great responsibility. Make sure it fits your family, lifestyle, budget, and home.
If you are ready, here is a step-by-step guide on How to find a dog for sale on petmeetly.com.
We put together a checklist to prepare you for your new Miniature Schnauzer and to make your buying process safe and stress-free.
Research whether it is the right breed for you, your family, and your lifestyle. Consider long-term costs and your work and family commitments.
Meet the pet in the place it was born and raised and check it's a real family home and not a staged environment.
If it's a young dog (under six months), by law, the animal must be seen with its mum, and be sure to see them interacting.
Check to see if the pets are eating well and which food you need to buy.
Ask if the pets have been socialized with other animals and people, and find out about any training it's received.
Be sure to check the pet is in good health and alert.
Find out if the seller can offer continued support or return if needed after the sale.
By law, all dogs must be microchipped, ask to see the seller's ID, and confirm name and address details.
Ask to see all documentation relating to veterinary care (vaccinations, microchips, etc.), and registrations such as Kennel Club.
Ask the seller to complete a contract if buying a puppy
Be aware of scams like:

The seller demands a deposit without allowing you to see the animal first or may be hesitant to send you additional photos or videos.
The seller offers to deliver the animal to you, preventing you from seeing it in the environment in which it was born and raised.
Seller uses fake images to sell the pets.
Seller makes excuses about why mum can't be seen or uses a fake mum during the viewing.
Have a Miniature Schnauzer for sale?
Finding a good buyer for your Miniature Schnauzer dog or puppy is crucial for its well-being. You should not hesitate to ask questions about the buyer's family, work/social commitments, facilities at home, etc.
If you are ready, here is a step-by-step guide on How to find a new home for your dog on petmeetly.com.
We put together a checklist for a smooth and safe transfer of your dog to the new owner.
| | |
| --- | --- |
| | Make sure you have all the documentation to hand for your pet. This may contain microchip details and health care and vaccination records. |
| | Allow trusted payments for the process. This protects both you and the buyers from potential online scams. |
| | Save all communication with the buyer. This will help avoid confusion during later stages of the transfer and after-sales. |
| | Deliver the buyer with as much information as possible. This allows them to make an informed decision about whether your pet is right for them. This can save you all a lot of wasted time. |
| | Never agree to rehome your pet without meeting the buyer. First, get to know them and see how they interact with the animals. Never accept an offer to meet a buyer in a different location. |
| | Don't be shy about asking questions. Does the potential new owner have work/social commitments that could affect the care they can offer, do they have previous or sufficient experience, and are they able to provide everything needed to meet the animal's welfare needs? |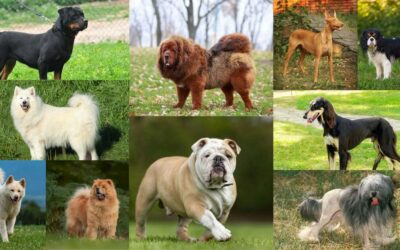 Dogs are called man's best friend for a reason – they're loyal, loving, and provide endless joy to...
read more