Petmeetly

helps you find a Stud or a Bitch from 1000's of dogs from 300+ breeds
Petmeetly is the perfect solution for dog owners who are looking for a mate for their furry friend. Whether you have a young, energetic dog who needs a playmate, or an older dog who could use some company, Petmeetly can help you find the perfect match.
Create a profile for your dog, including information about its breed, age, and personality. You can then browse profiles of other dogs in your area and connect with their owners to arrange playdates or meet-ups.
Petmeetly is a safe and convenient way to find the perfect mate for your dog. With just a few taps, you can connect with other dog owners and help your dog make new friends. So why wait?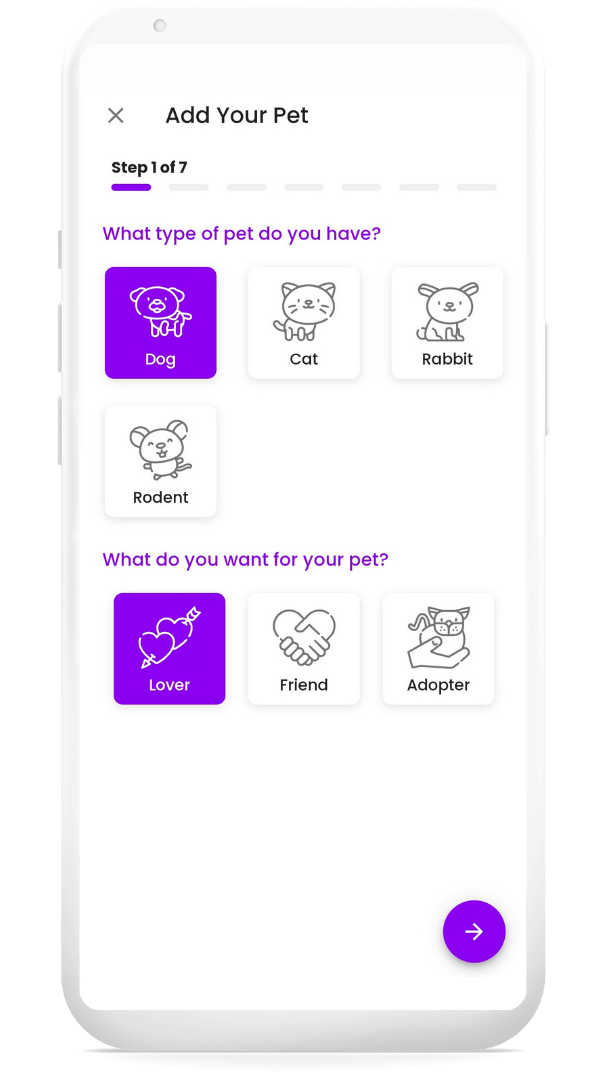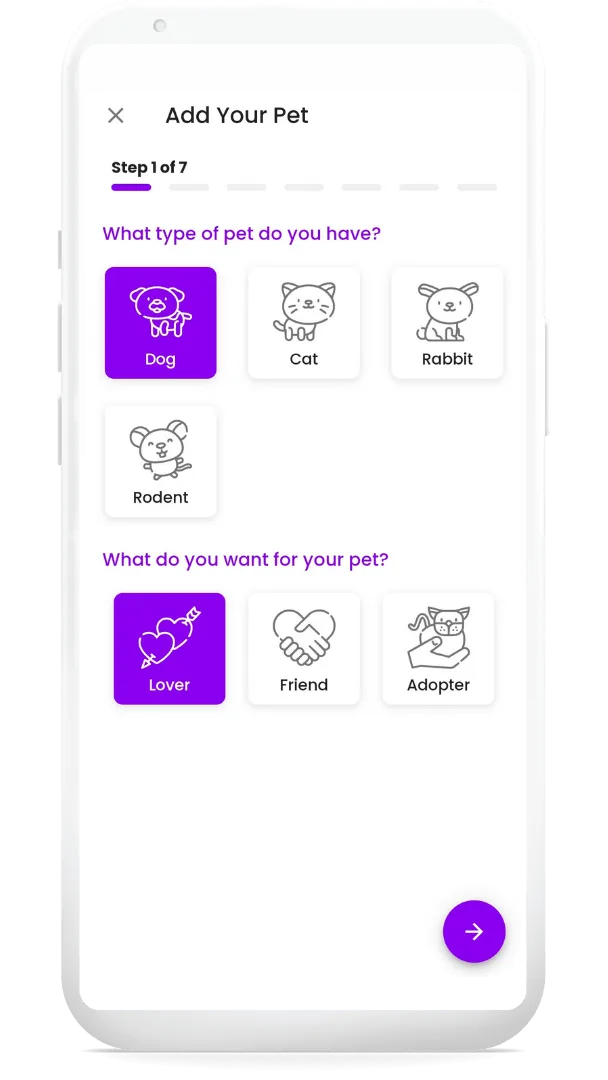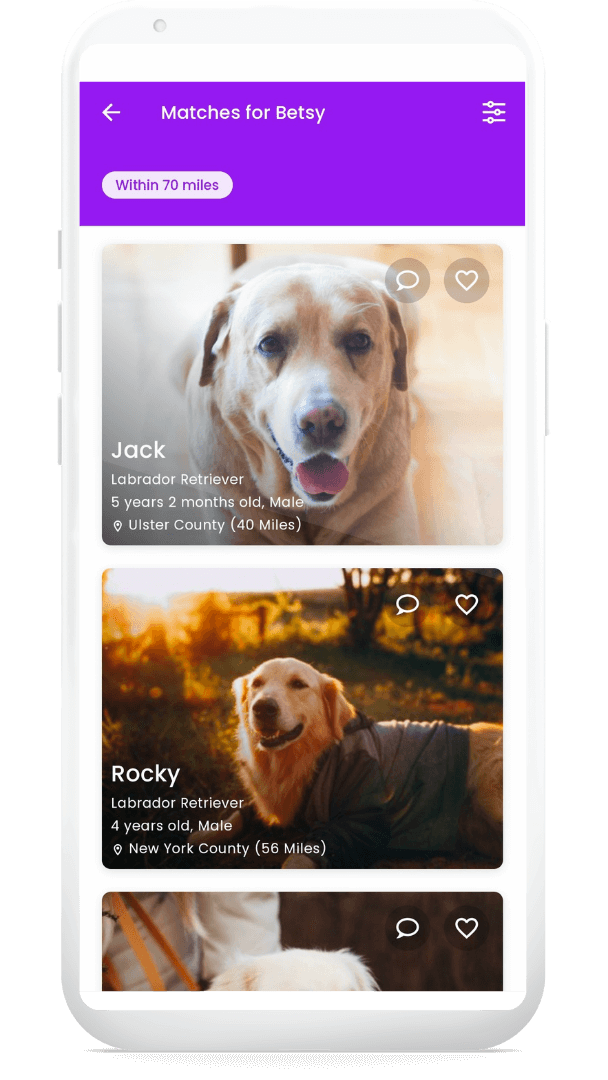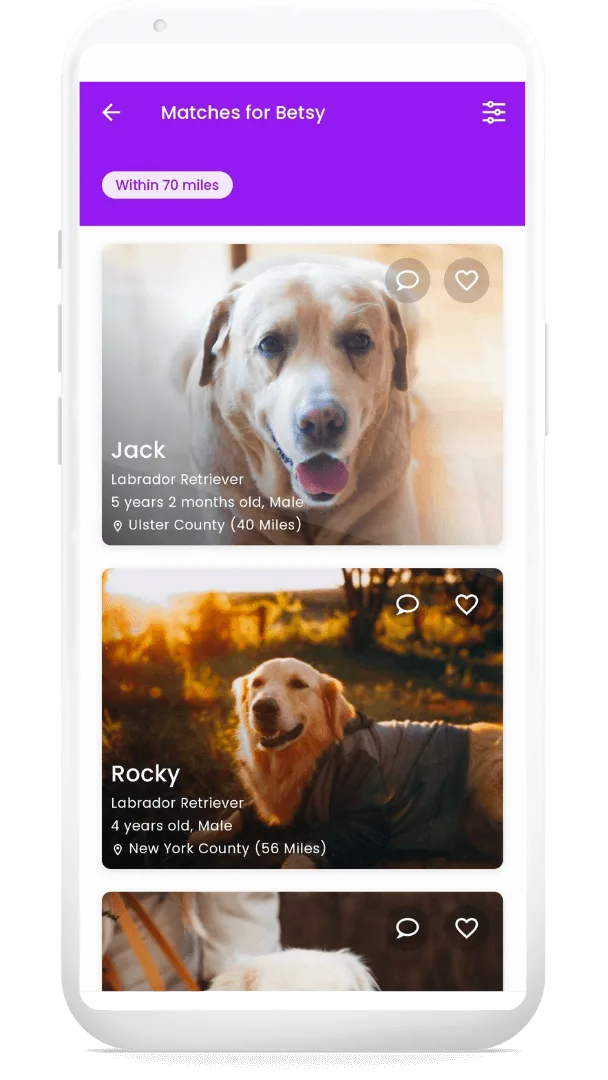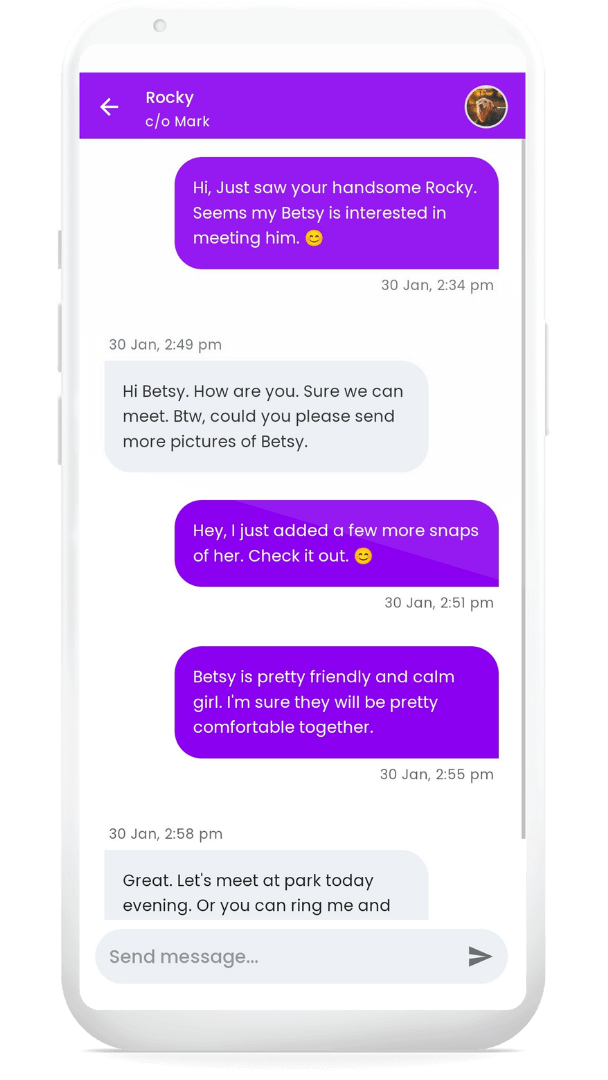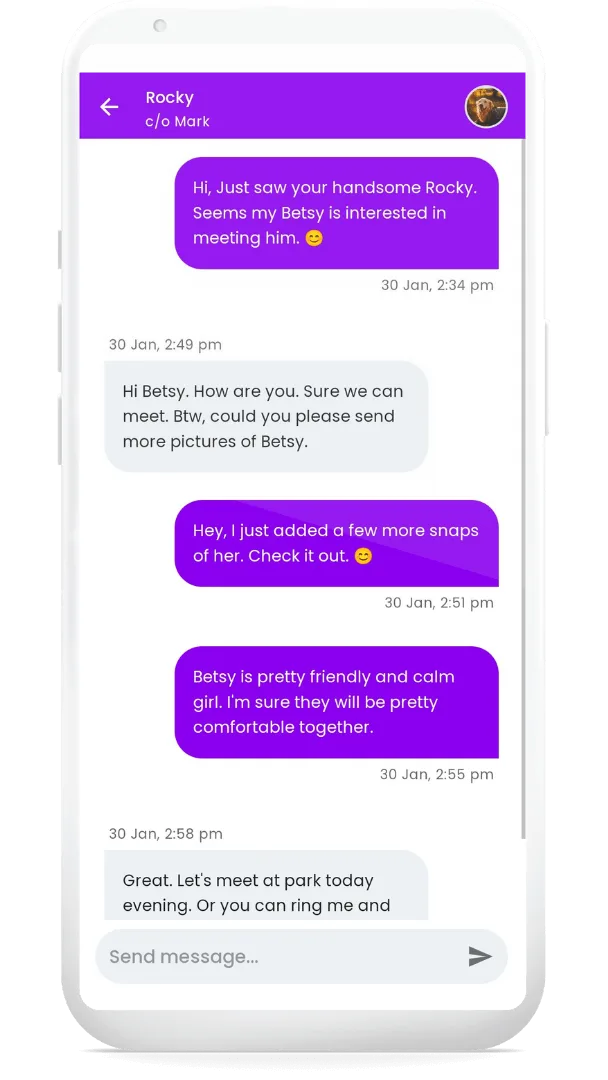 Find Dogs for Breeding Near you
Tips for Choosing a Responsible Dog Breeder and Preparing for a New Puppy
Choosing a responsible breeder:
Look for a breeder who is a member of a reputable breeding club or organisation, and who can provide health clearances for both the sire and dam of the litter. Visit the breeder's facilities and ask to see the parents of the puppy you are interested in.
What to look for in a healthy puppy:
A healthy puppy should have a shiny coat, bright eyes, and clear ears. They should also be alert and active, with a steady gait. Be sure to ask the breeder about the puppy's diet, vaccination, and worming schedule.
Preparing for a new puppy:
Before bringing a new puppy home, make sure to puppy-proof your home and yard. Stock up on food, bowls, a collar and leash, a bed, and toys. Consider enrolling in a puppy training class, and be prepared for the time and commitment required to properly train and socialise your new companion.
Thank you Petmeetly.
We found Oliver for our Stacy, and it was Love at first sight. They had a good time together, and we are now waiting for the pups.
Petmeetly, You are just awesome.
I was a bit pessimistic to start with as I have tried a couple of other websites without any success. But after my first conversation here with a pet owner, I got excited to see that this is real. We could not be happier with our new family members.
Petmeetly is the best.
Unlike so many match finders out there, these guys are not scammers. They connect with real people and real dog profiles with real photos.
Frequently Asked Questions about Dog Breeding
When should you breed a dog for the first time?
It is recommended to wait until a female dog is at least two years old before breeding for the first time to allow for proper development and a better chance of a successful breeding. The dam's health and genetic history should be considered, and a vet consulted for guidance on timing and health. A responsible breeder will consider physical and emotional health, breed, and family history of their dogs and not breed too early or too often.
How often can you breed your dog?
Several things, like the dog's age, health, and breed, will affect how often it can be bred. Most of the time, it is best to breed a female dog no more than once a year. Overbreeding dogs can be hard on their health and cause genetic health problems. Between litters, female dogs should also have enough time to rest and heal. On the other hand, male dogs can be used for breeding more often, but they still need regular checkups and good care to stay healthy.
What does the term "heat" mean in dog breeding?
"Heat" is the time in a female dog's reproductive cycle when she is most likely to get pregnant. This period happens every six to twelve months and is marked by changes in the dog's body and behavior, such as an enlarged vulva, more activity and urination, and a willingness to mate with a male dog. When a female dog is in heat, it's important to keep her away from male dogs for her safety and to prevent unwanted pregnancy. The length of heat depends on the breed and the dog, but it usually lasts between two and three weeks.
What are the costs associated with dog breeding?
Some common costs associated with dog breeding are:
Stud Fees: You may have to pay a stud fee to employ a male dog to breed a female dog.
Veterinary Care: Before and during breeding, both male and female canines must be healthy and genetically disease-free. Vaccinations, genetic testing, and veterinarian checkups may be required.
Whelping Supplies: A whelping box, bedding, and puppy food are needed to breed a female dog.
Feeding and Care of Puppies: Puppies require food, toys, bedding, and veterinary care until they are adopted.
Kindly Note: The dogs listed on this page or any other locations listed on our website, petmeetly.com are not pre-screened, and we accept no responsibility for the breeders' certifications, guarantees, commitments, quality of service, or reputation. We highly recommend you interview them and ascertain dog breed standards before dealing with them.
Are you looking for a trusted and reliable dog breeder near you?