Petmeetly

, the ultimate online marketplace for Rabbits
Find Rabbits for Sale Near you
How to find Rabbits & Bunnies for Sale?
When considering purchasing a rabbit, it is essential to take the appropriate precautions to choose a reputable breeder or pet store. As a starting point for your search, consider the following:
When deciding on the breed or kind of rabbit that best matches your lifestyle, consider aspects such as size, activity level, and grooming requirements.
Look for local breeders and pet stores that are linked with reputable breeding organizations and can give health clearances for their animals.
Visit the breeder or pet store in person to examine the facilities and rabbits. Look for clean and well-kept habitats, and ask to see the parents of the rabbit you're interested in.
Inquire about the rabbit's medical history, food, and immunization schedule. This information should be easily accessible from a respectable breeder or pet store.
Familiarize yourself with the breeder's or pet shop's return and refund policy in case the rabbit does not match your expectations.
Consider the financial and time requirements that come with owning a rabbit, such as the expense of food, medical care, and shelter.
Spend some time with the rabbit before bringing it home to ensure a good match.
Once you've brought your new rabbit home, make sure it has a secure and pleasant living space, healthy food, and frequent vet treatment.
You will boost your chances of obtaining a healthy, happy, and well-suited rabbit for your family's requirements if you follow these tips.
How much does it cost to buy a rabbit?
The cost of buying a rabbit varies depending on the breed and where you are buying it from. On average, a pet-quality rabbit can cost anywhere from $20 to $200.
Some popular breeds like the Netherland Dwarf, Mini Lop, and Lionhead can cost around $30 to $100, while rare or show-quality breeds like the American Chinchilla, English Lop, or Checkered Giant can cost upwards of $200 or more.
Keep in mind that purchasing from a breeder or pet store may be more expensive than adopting from a rescue organization or shelter. Additionally, the cost of buying a rabbit should be considered alongside the ongoing expenses of caring for a pet, such as food, toys, housing, and veterinary care.
Search Rabbits and Bunnies For Sale
Ready to bring a furry friend into your home? Search now for rabbits and bunnies for sale and find the perfect companion for you and your family.
PetMeetly made finding our new pup a breeze! The search filters allowed us to find the perfect breed and location, and the detailed profiles gave us all the information we needed to make a confident decision. Thank you, PetMeetly!
We were a bit nervous about buying a dog online, but PetMeetly put all our worries to rest. The seller was friendly and knowledgeable, and the process was simple and seamless. Our new fur baby is the light of our lives, and we have PetMeetly to thank for that.
We found the cutest Shih Tzu on PetMeetly and the buying process couldn't have been smoother. The customer support was fantastic, answering all our questions and helping us every step of the way. We highly recommend PetMeetly to anyone looking for their next furry friend!
Frequently Asked Questions about Rabbits for Sale
Which gender of rabbit makes a better pet?
Male rabbits, also known as bucks, are known for being friendly, affectionate, and social pets. They are less aggressive and territorial than female rabbits, and tend to be easier to handle and train. Bucks make great indoor pets, and can bond well with their owners. They also enjoy playing and cuddling, and can be litter-box trained. However, when choosing a pet rabbit, consider their personality, temperament, and suitability to your lifestyle, rather than their gender.
What is the best age to get a bunny?
The best age to get a bunny is typically between 8-12 weeks. At this age, they are old enough to be weaned from their mother but still young enough to be easily socialized and trained. Bunnies purchased at a younger age may still be with their mother and not yet ready for a new home, while bunnies adopted at an older age may have already developed behavior patterns that are harder to change.
What are the costs of owning a rabbit?
The costs of owning a rabbit can range from several hundred to several thousand dollars over its lifetime. It generally include the cost of purchasing the rabbit, a cage or hutch, food and water dishes, bedding, litter, toys, grooming supplies, and veterinary care. Some common expenses include spaying or neutering, vaccinations, and regular check-ups. Additionally, it's also a good idea to budget for occasional unexpected expenses such as health issues or emergency vet visits.
Which is the best rabbit for a family?
Breeds like the Netherland Dwarf, Mini Lop, and Lionhead are known for their friendly and social behavior, making them good options for families with children. It's important to research and spend time with multiple rabbits to find one that fits well with your family's lifestyle and personality.
Which is the best hypoallergenic rabbit for a busy family?
It is difficult to determine the best hypoallergenic rabbit for a busy family as there is no truly hypoallergenic rabbit breed. However, breeds with a reputation for having less shedding and producing less dander include the Rex, Netherland Dwarf, and Satin. These breeds are also known for their friendly and docile temperament, making them good choices for families.
Kindly Note: The rabbits listed on this page or any other locations listed on our website, petmeetly.com are not pre-screened, and we accept no responsibility for the breeders' certifications, guarantees, commitments, quality of service, or reputation. We highly recommend you interview them and ascertain rabbit breed standards before dealing with them.
Are you looking for a trusted and reliable rabbit breeder near you?
You might be interested to know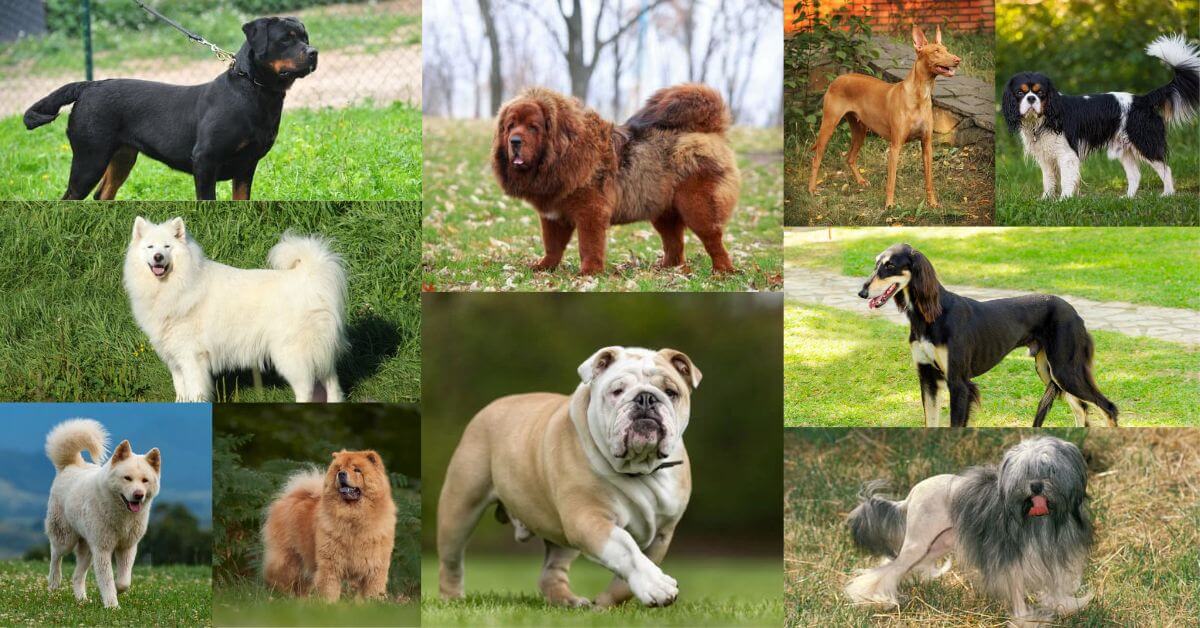 Dogs are called man's best friend for a reason – they're loyal, loving, and provide endless joy to...
read more