PetMeetly

helps you find the best
Cocker Spaniel dog or puppy for you.
Decided to adopt a Cocker Spaniel?
Owning a Cocker Spaniel is great, but it comes with great responsibility. Make sure it fits your family, lifestyle, budget, and home.
If you are ready, here is a step-by-step guide on How to find a dog for adoption on petmeetly.com.
We put together a checklist to prepare you for your new Cocker Spaniel and to make your adoption process safe and stress-free.
Questions to Consider:

Do you have any other dogs, and how will they react to a new pet?
Is your current residence suited to the dog you're considering?
How will your social life or work obligations affect your ability to care for a dog?
Do you have a plan for your new dog during vacations and/or work travel?
How do the people you live with feel about having a dog in the house
Are you (or your spouse, partner, or roommate) intolerant of hair, dirt, and other realities of sharing your home with a dog, such as allergies?
Do you or any of your household/family members have health issues that may be affected by a dog?
What breed of dog is the best fit for your current lifestyle?
Is there tension in the home? Dogs quickly pick up on stress in the home, and it can exacerbate their health and behavior problems.
Is there an adult in the family who has agreed to be ultimately responsible for the dog's care?

Be sure to talk to the previous owner to learn some history about the dog. Has the dog been spayed or neutered? Are the shots up-to-date? Is the dog microchipped? Are there any special needs that require additional purchases, such as a mobility ramp or stairs to help the pooch get onto the bed or couch?
Do some research to find the best vet and groomer for you and your pup. Choosing a pet insurance policy is also a good idea; sooner rather than later, you don't want to have to cover treatment for a pre-existing condition that could have been covered by insurance.
Be sure to find out which food your dog was eating so that you can provide the same in the beginning, again, to ease the transition. After the dog has settled in, talk with your veterinarian about switching to the food of your choice.
When you first bring your dog home, you may want to take a day or two off of work, or plan to do it when you're readily available and can focus your attention on bonding with your new pup
Be sure to register your contact information with the chip's database company. Remember to bring an ID tag with your phone number on it, too.
Ensure he's on top with all vaccinations and get worming and other preventative medications.
Want to Re-home your Cocker Spaniel?
Finding a good adopter for your Cocker Spaniel dog or puppy is crucial for its well-being. You should not hesitate to ask questions about the adopter's family, work/social commitments, facilities at home, etc.
If you are ready, here is a step-by-step guide on How to find a new home for your dog on petmeetly.com.
We put together a checklist for a smooth and safe transfer of your dog to the new owner.
| | |
| --- | --- |
| | Make sure you have all the documentation to hand for your pet. This may contain microchip details and health care and vaccination records. |
| | Save all communication with the buyer. This will help avoid confusion during later stages of the transfer. |
| | Deliver the adopter with as much information as possible. This allows them to make an informed decision about whether your pet is right for them. This can save you all a lot of wasted time. |
| | Never agree to rehome your pet without meeting the adopter. First, get to know them and see how they interact with the animals. |
| | Don't be shy about asking questions. Does the potential new owner have work/social commitments that could affect the care they can offer, do they have previous or sufficient experience, and are they able to provide everything needed to meet the animal's welfare needs? |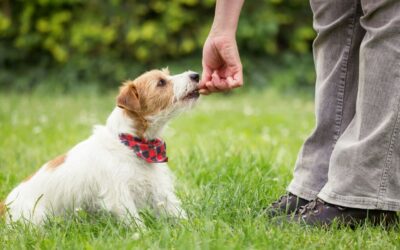 As a dog owner, choosing to rehome your beloved pet can be a difficult and emotional decision....
read more