Have you decided to adopt a pet?
Finding the right pet that fits your lifestyle is crucial to be a responsible pet owner
In this article, we'll go through the steps you need to follow to find a pet for adoption on petmeetly.com.
Step #1: Sign up for an account with petmeetly.com
Signup with your email address or Google or Facebook accounts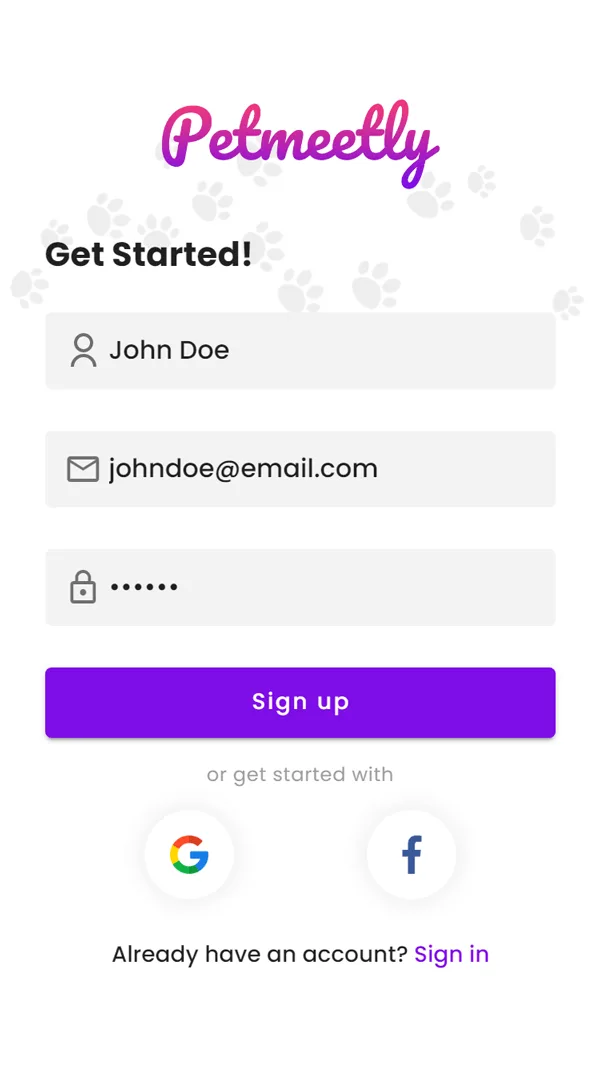 Step #2: Start your search
Click on "Find a pet to adopt/buy"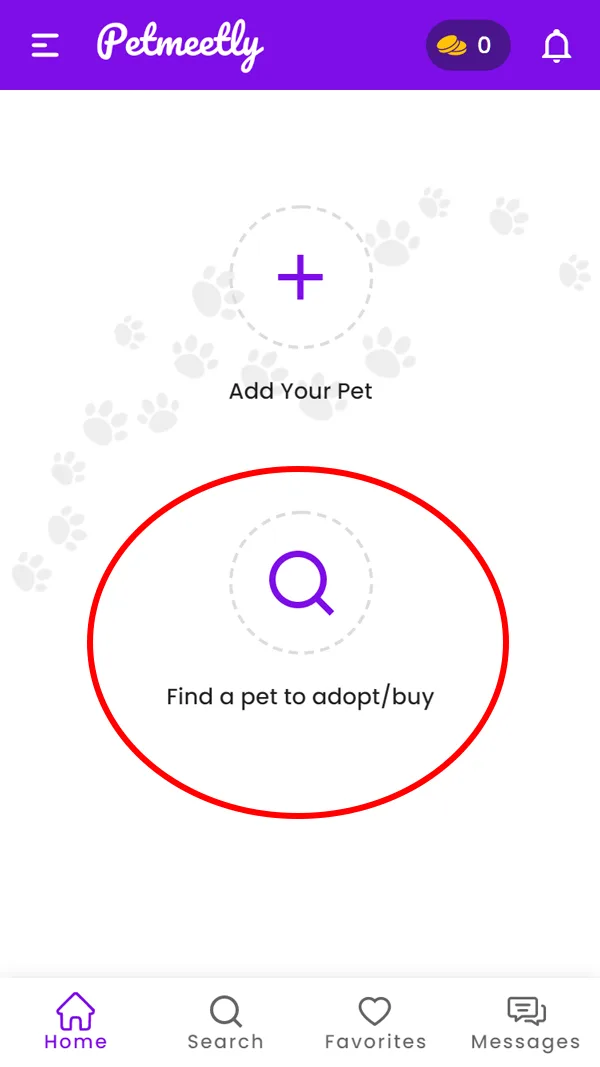 Select the "Type" of pet you want.
Select the "Age" and "Gender" you prefer.
If you are looking for a specific breed of pet, pick your choice from the dropdown.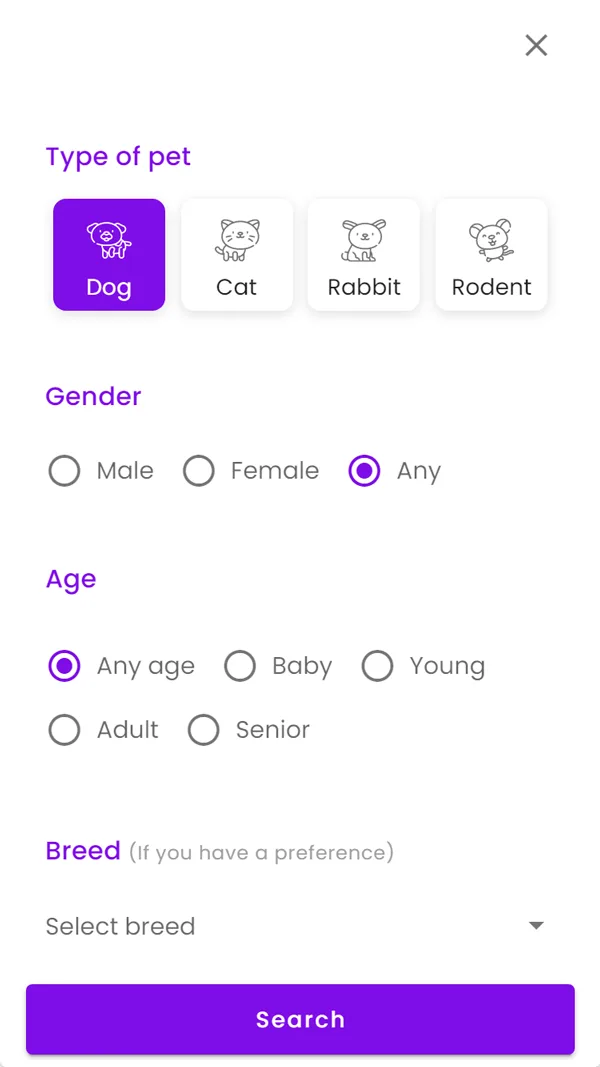 Pick your location and the distance within which you want to look.
Select "Adoption" as you are looking for pets available for adoption.
Write a note on why you want to adopt a pet and your other preferences so that the pet owners can reach out to you if they have the right match.
Click on "Search"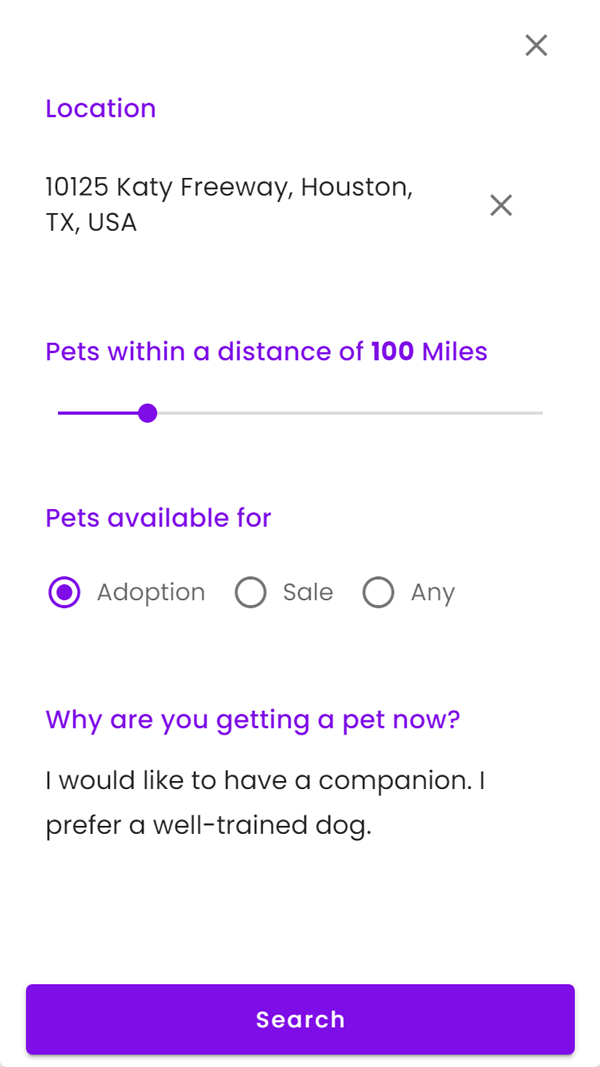 Step #3: Browse through available pets
You can view the list of pet profiles that matches your preferences.
Click on a pet to see its detailed profile.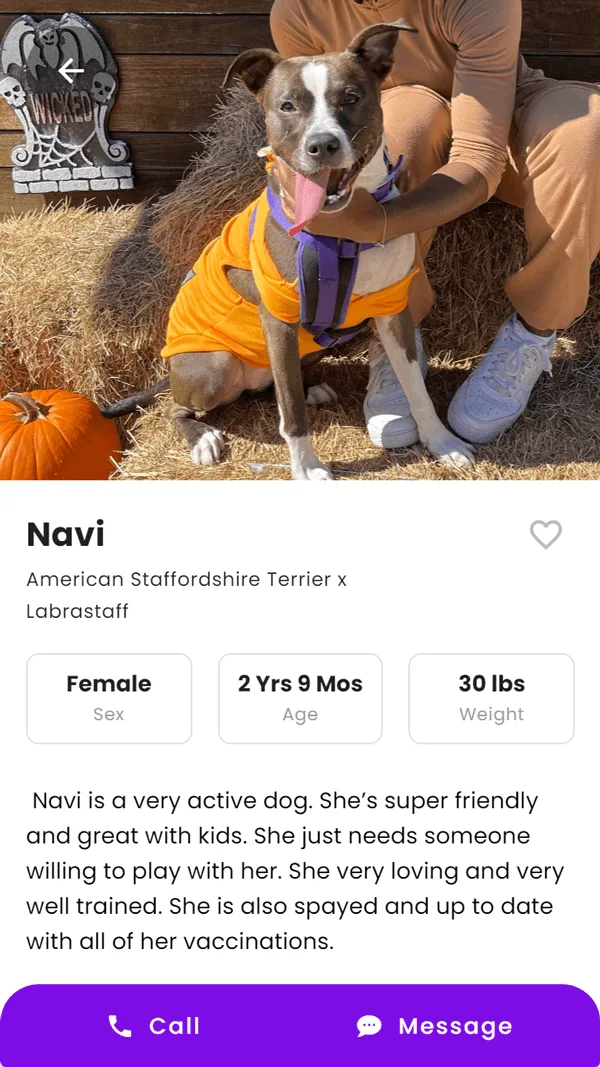 Filter the pets using the filter options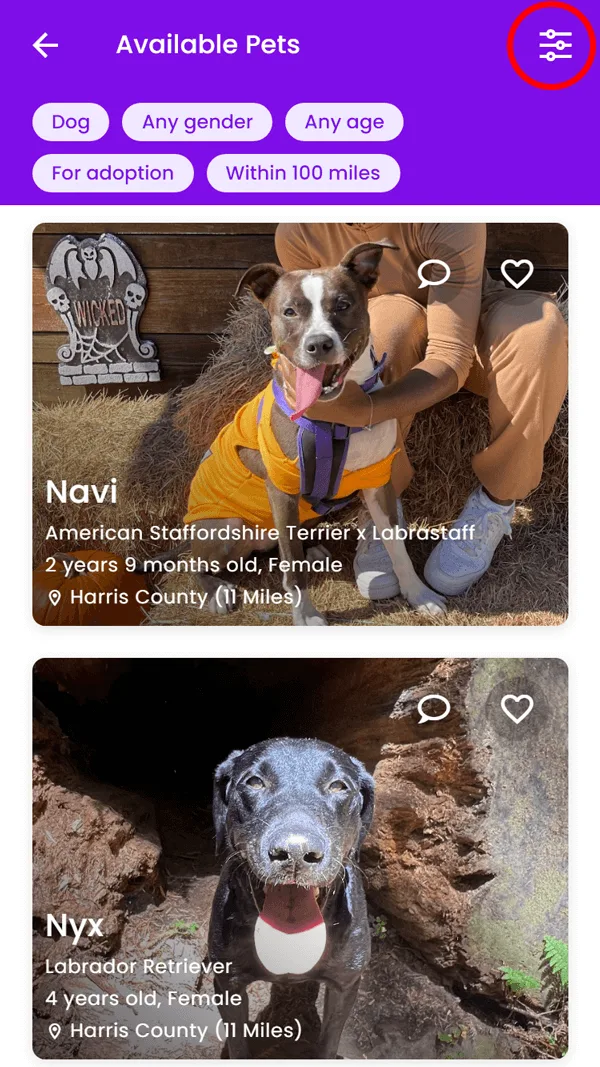 Click on "Message" to send text messages to the pet's owner.
Click on "Call" to contact the pet owner via phone.
(Call button will be available only if the pet owner has provided a valid phone number.)
You will need "Direct Connect" credits to use the "Call" option.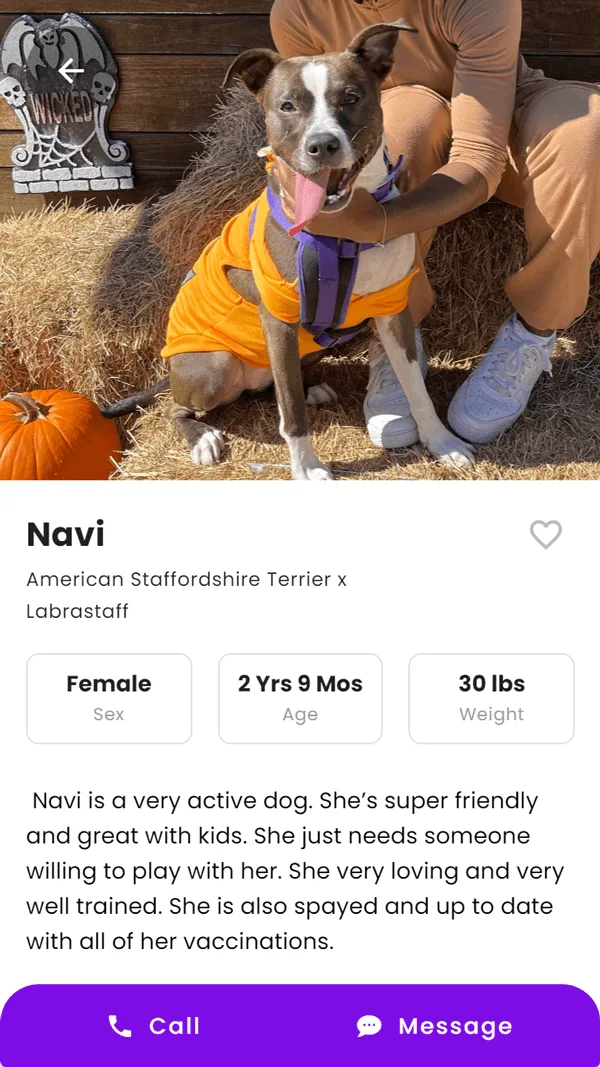 Step #5: Verify your contact details
Click on "Find Pets"
You will get a prompt to verify your email address and provide your phone number.
Verify your email address using the verification code received in your email.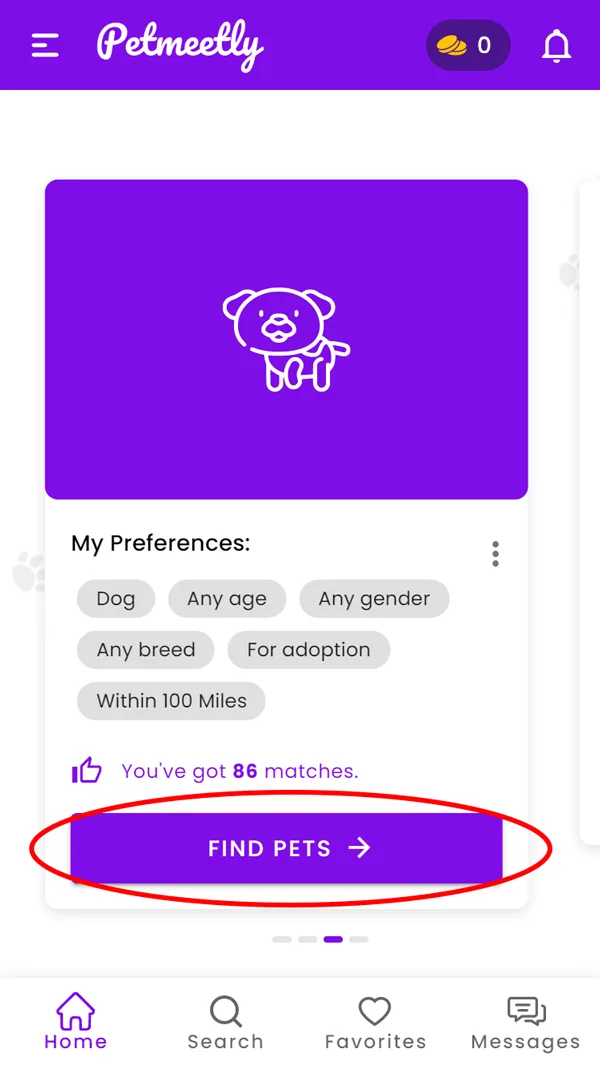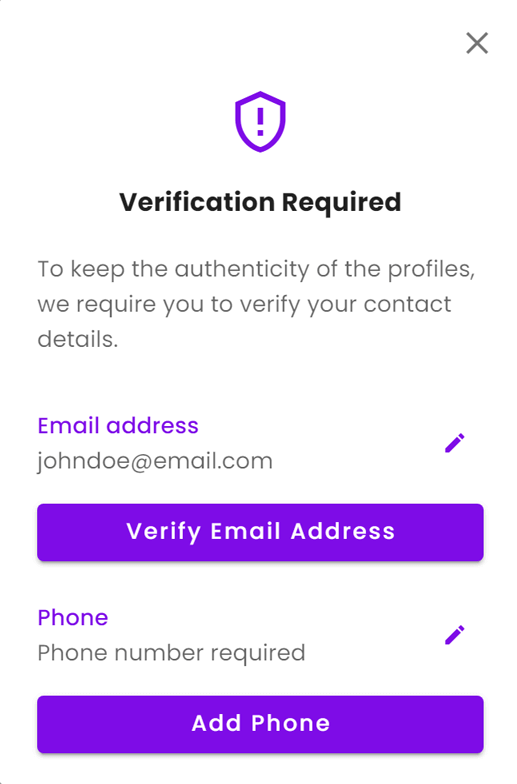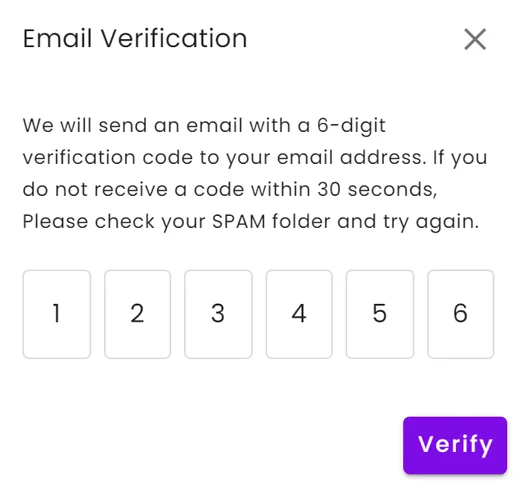 You will be notified whenever a new pet is added that matches your preferences.
You will be alerted whenever someone sends you a message.